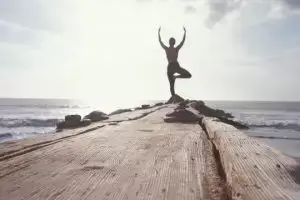 With IV vitamin infusions taking the Woodland Hills area by storm, we're always welcoming new patients into our midst. At Alpha Hydration Services, our aim is to hydrate you and help you reach peak health no matter what's going on. Two of our most popular treatments are the Party Recovery and Radiance Infusion packages. Although both have their similarities, they also come with unique perks. To decide which one is best for you, you need to learn more about what each one does.
Party Recovery helps to battle nausea
When you've enjoyed yourself a little bit too much the night before, it isn't unusual to wake up facing waves of nausea. Hydrating yourself is just one step toward keeping those unpleasant sensations at bay. Unlike when you drink a bottle of water or suck on ice cubes, our IV infusions hydrate you rapidly.
Our Party Recovery formula also includes ingredients that are designed to beat nausea. As a result, you won't need to wait around all day to start feeling more human again. In contrast, our Radiance Infusion doesn't have any nausea-battling properties. If a hangover is your primary reason for seeking an IV infusion, the Party Recovery treatment should be your first choice.
Radiance Infusion will make your hair shinier
When it comes to achieving shiny hair, what you put into your body counts for a lot. Staying hydrated can be a big game-changer as you help to maintain your body's collagen levels and you flush away harmful toxins. Many of the vitamins in our IV infusions act as potent antioxidants too, which means you can combat the free radicals that make your hair look dull and lifeless.
One reason to choose the Radiance Infusion over our Party Recovery IV package is that it contains biotin. As a key compound that strengthens your hair and nails, biotin can leave you with lustrous and thick looking locks. It assists with the formation of fatty acids, which we all need to look and feel healthier overall. So not only will it give you shinier hair, it could help to boost your energy levels.
Both vitamin infusions are adept at offsetting the signs of dehydration
Many of the early signs of dehydration are subtle but they can have an effect on your overall health and wellbeing. For example, when you're dehydrated you're more likely to feel tired. You may also bloat more as your body is struggling to hold onto water. Additionally, dark circles under your eyes will become more pronounced and you're at a higher risk of catching viruses during the winter.
Both our Party Recovery and Radiance Infusion packages are adept at offsetting the early signs of dehydration. They contain standard IV fluids, which are used to rapidly hydrate patients around the world. The Party Recovery bag features a higher balance of electrolytes, though, which means it's like the isotonic sports drink of IV vitamin infusion therapies. This means you may want to choose Party Recovery for immediate and rapid relief, and Radiance Infusion if you're looking for a regular long-term treatment that comes with aesthetic benefits too.
Both Party Recovery and Radiance Infusions have their perks. The key difference is that one is for combatting the effects of drinking too much alcohol and the other is for boosting your overall appearance. If you're ever unsure as to which one is better, ask a member of the Alpha Hydration team. We may even recommend using another one of our IV infusion packages, depending on the type of results you're looking for.
To make an appointment to receive either of our vitamin infusions, call us at 818 482 3252.