Hangovers! Who needs them anyway?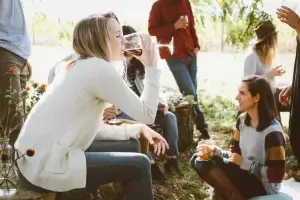 Hangover cure LA and Alpha Hydration has been battling hangovers for more than a decade. Therefore we have taken that battle mainstream and have moved our battle from the Emergency rooms to your home. Look, we have all been there, the only party you attended this year and uh-oh…………one too many! A hangover is your bodies way of telling you that you are dehydrated and withdrawing from alcohol. Nobody likes this, but we can help.
Hangovers are preventable sure, but did you know that you can get IV vitamins, IV hydration and nausea medicine delivered to your door by an RN? This service used to be reserved for the wealthy, as in private doctors, but this is not the case anymore. Health and wellness is transitioning from the doctors office to the consumers home. We have treated thousands of hangovers in Emergency Departments all over the country and the only advice we can give for a hangover is IV hydration and vitamins. You cannot drink enough water in a day to replenish what you have lost from the night before. IV vitamin drips go directly into your system and bathe your body with vitamins and necessary hydration shortening your recovery time by hours to days. You have seen the pictures on social media, you've had questions, we have answers. Health and Wellness delivered to you, for you, by a professional. Moreover, IV drips are not limited to hangovers. We have vitamin infusions for beauty, collagen building, glowing skin and increased elasticity. Energy for the busy professional who may be a little tired this week. Immunity booster drips for those pesky viruses like the common cold or even seasonal allergies. These vitamins are safe, effective, and affordable.
Take charge of your health and wellness and start thinking proactively. We infuse ourselves monthly, shouldn't you?